Mary Wayte Pool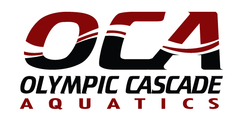 Mary Wayte Pool is the located in Mercer Island near the high school . The pool is a public resource for all Mercer Island residents. It is owned by the Mercer Island School District and managed/operated by Olympic Cascade Aquatics (OCA) with support from the City of Mercer Island.
Mercer Island has a strong tradition and interest in aquatic activity and Mary Wayte pool is one of the most heavily used pools in the Pacific Northwest . A full range of programs and services are available for infant to senior, recreation to competition, as well as programs for the adaptive population. Thank you for your continued support of this valuable community resource. Please use the menu at the left to find information about pool programming and schedules.
Olympic Cascade Aquatics is a Mercer Island based company providing aquatics management services and youth swimming instruction. To contact OCA, or to find out more about the organization, email
marywaytepool@gmail.com
or visit them
online
.
---